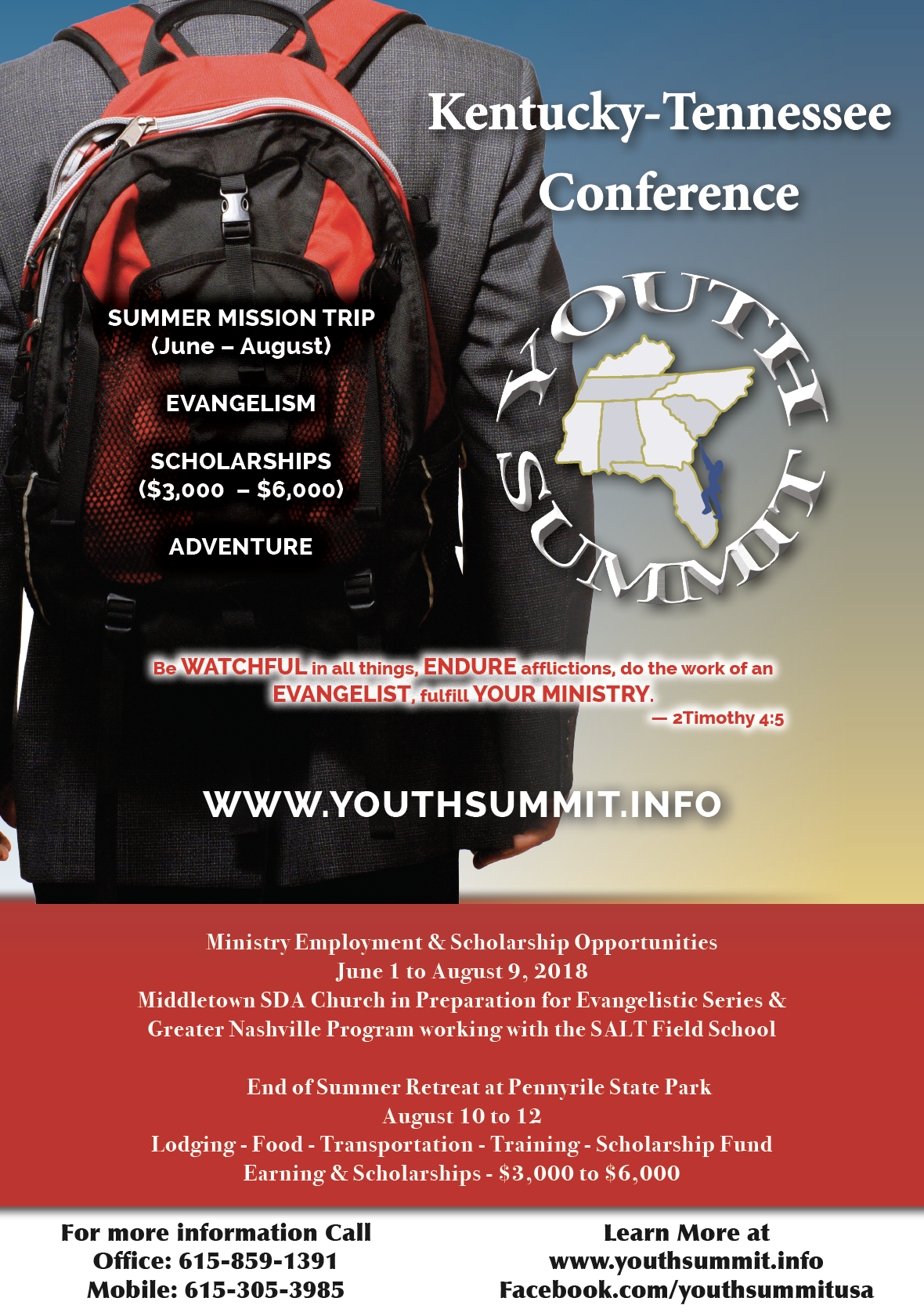 Our Magabook- Evangelistic programs for the summer of 2018 have exciting prospects planned for the youth & young adults who God leads to participate in this unique opportunity.
If you are looking for something more this summer, please prayerfully consider joining us for a soul winning experience.
The students will be part of an exciting evangelistic outreach where the team will combine forces with the pastor, actively engaged church members, a team of student Bible workers and a two-week public evangelistic meeting.
Have you ever wanted to see the fruitful results of the people you encounter coming to Jesus?
This is your invitation to experience first-hand the rich fulfillment of seeing your personal contacts accepting the message of mercy given in the book of Revelation to all the world.
You will never be the same again!
Please, come join our army of youth this summer and you will discover the God has a purpose for you.
Jesus came up and spoke to them, saying, "All authority has been given to Me in heaven and on earth.  "Go therefore and make disciples of all the nations, baptizing them… and lo, I am with you always, even unto the end of the age." Matthew 28:18 & 19
Rocky Davis
KY-TN Conference Publishing Director
email: rdavis@kytn.net
phone: (615) 305-3985
---
Ready to get started?
Apply Now!